1. Product Description
Trailer jacks/Jockey wheel play a crucial part in making your boat trailer, agricultural trailer, caravan or personal power craft. experience safer, more enjoyable, and more convenient. With an effective, well-designed trailer jack, you'll be able to more easily couple and uncouple your rig, and be safer in the process.
Lahoo trailer jack and jockey wheel, offer you proven performance for supporting your load during coupling and uncoupling, and for stationary support.
2. Product Information
3500lbs powder painting 15" trailer jacks
Item No: LH-3500B
Capacity: 3500lbs;
Lifting: 15'' ;
Operating Type: Sidewind;
Finishing: Black painting, galvanized, or other color paiting, anti-corrosion;
Mounting Style: bolt-on, welded tube insert, clamp, A-frame;
Packing: Plastic bag, blank carton packed;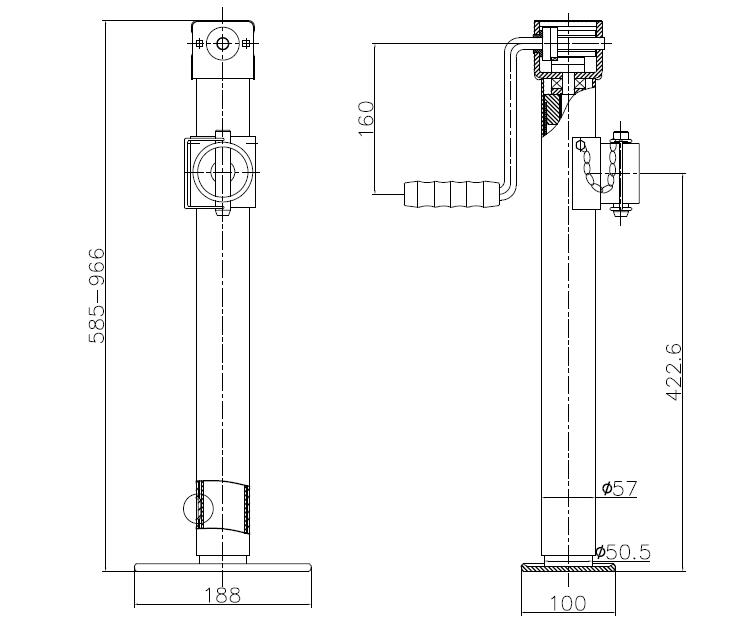 1000LBS Trailer Jack:

1500LBS Trailer Jack:

2000LBS Trailer Jack: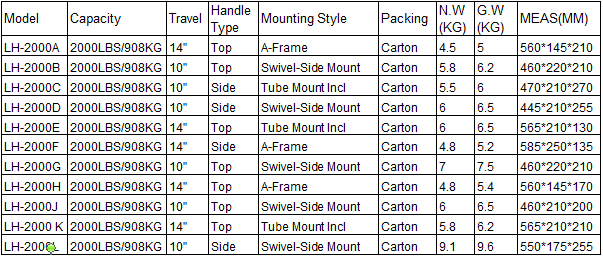 3500 LBS Trailer Jack:

5000 LBS Trailer Jack:

7000LBS Trailer Jack: